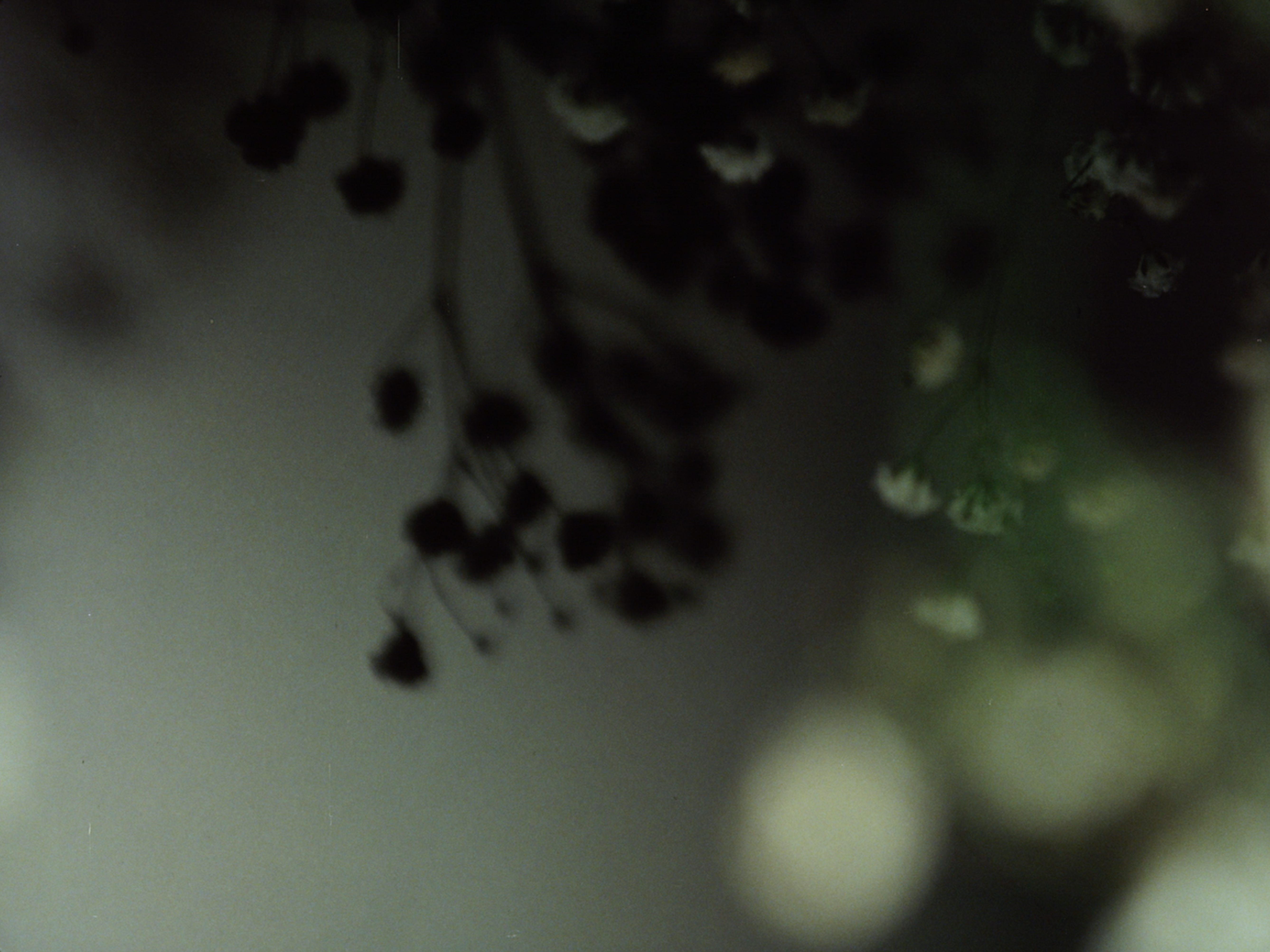 臨摹
Transcript
2019 | 2.5 min | 35mm | color | silent
A fragile film on intimacy. The filmmaker transcribes feelings on film and Sunprint paper with Baby's-breath flowers, its shadow, and old love letters of her father.
觀察家中親密關係的遺跡:父親曾給母親的花和情書、情人給的光轉印紙。以光和影冥想原生家庭留於自身的印記。
teaser:
https://vimeo.com/298276101
︎selected screenings︎
2020
(S8) Mostra Internacional de Cinema Periférico: Secret Gardens
Edinburgh International Film Festival: Black Box Shorts
Revolutions Per Minute: Elemental Findings
Bright Future Short: Colour Spaces, IFFR
2019
WAVELENGTHS 3: LOOK AROUND, TIFF
EX-NOW 2, EXiS 2019, at Art Sonje Center in Seoul, Korea
a friend becomes like a ghost, CROSSROADS 10 program 8, San Francisco Museum of Modern Art, SF, CA
︎ review (mentioned):
Wavelengths 2019, Program Three: Memory Traces
on Filmmaker Magazine by Phil Coldiron
Toronto: Wavelengths Shorts – Look Around
on MUBI.com by Michael Sicinski
CROSSROADS 2019, PROGRAM 8, A FRIEND BECOMES LIKE A GHOST
on Desistfilm by Ivonne Sheen
ლ
臨摹 (另一種版本)
transcript (the other version)
2019, 3 min, 35mm to digital, color, sound
Immersing in the tension within the family of origin, one follows the rumination in the meditation on intimacy. The soundtrack is edited and mixed by Jenstar Hacker with the filmmaker's personal diary sound archive.
︎selected screenings︎
Alchemy Film and Moving Image Festival: SHORTS: ALL HAPPY FAMILIES - 2020
FOCUS #13 : FLUX DE MÈRES, REFLUX DE FILLES, Festival des Cinémas Différents et Expérimentaux de Paris, CJC -2019
being with, Spectral Microcinema - 2019